Frequently Asked Questions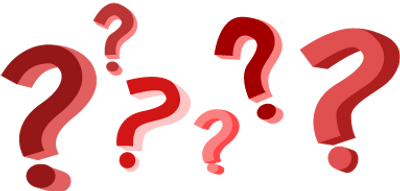 How long does a Texas defensive driving course take? The State of Texas requires all defensive driving courses to be 6 hours minimum whether it is taken online or in a classroom. Our course is designed to last for six hours,
Is this course approved? Yes, our course is approved by the Texas Department of Licensing and Regulation (TDLR) and meets all state and court requirements for a Texas defensive driving course.
How much does the course cost? Our course price is $40 which also includes a meal and everything you need to complete the program and receive credit.
How can I pay for the course? You will need to pay with cash or check when you register. We do not accept credit or debit cards.
Will I be tested on the material? Yes. As soon as you finish the course material, you will need to pass a short final quiz. The good news is that it is multiple choice and everything you need to pass the quiz is given to you in the class.
What if I fail the final exam? Most customers pass it the first time they take it, but you can re-take it.
When will I receive my certificate of completion? Per TDLR guidelines, we are required to mail your certificate to you. It comes on special numbered and watermarked paper to the address you specify on the registration form. You should receive the certificate within 15 days. Expedited handling is available for an additional charge.
What if I lost my certificate? You may contact our curriculum office (713-344-1432) if you have lost or misplaced your certificate. You may be required to pay a processing fee.
What if I need a certified driving record? You may obtain your driving record from the Department of Public Safety by mail for $10 or on-line at www.texasonline.gov for $12.
How often can I take a defensive driving course in Texas? Texas state law allows you to dismiss only 1 traffic ticket every 12 months, but ask the court anyway - the worst they can do is say no.
Can I take this course to dismiss my Texas traffic ticket? Most people take our course to have traffic tickets dismissed and keep them from appearing on their driving record. After you pass the final quiz, the Certificate of Completion will mailed to you to take to the court.
When do I have to be done with the program? Your due date will be set by the court that is requiring you to complete the course. If you are taking the course to dismiss a ticket, your court sets your due date. We cannot grant due date extensions. Please allow time for the mail. If you are nearing your due date, we do offer expedited handling for an additional fee.
After I complete the course, will I get a discount on my auto insurance? Most auto insurance providers give customers a 10% auto insurance discount for 3 years for completing a defensive driving course. To make sure, call your insurance company and ask about their policies on defensive driving discounts. Once you finish the course, you will receive a Texas Certificate of Completion to send to your auto insurance company.